Dr. Bronson's Favorite Smoothie
Dr. Bronson's Favorite Smoothie
Written By Bronson Chiropractic Clinic on February 5, 2020
---
Chocolate, Banana, Peanut Butter, Coffee, Smoothie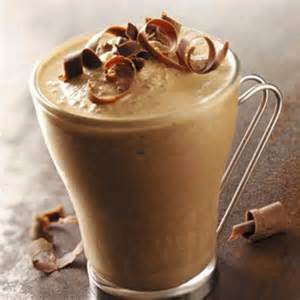 This recipe was inspired by a previous employee. Thanks Barbie!
6-8 oz Almond Milk
1 Scoop Protein Powder (Vanilla or Chocolate)
1 Ice Cube tray Of Frozen Coffee Cubes
1-2 Frozen Bananas (cut into chunks)
2 Tablespoons Organic Peanut Butter
1 Tablespoon of Unsweetened Cocoa Powder
Place all the ingredients in a powerful blender (we use a Vitamix).
Blend until smooth and creamy.
This is a great mid-morning or mid-afternoon snack.

Posted In: Healthy Recipes