Ground Turkey Lettuce Wraps
Ground Turkey Lettuce Wraps
Written By Bronson Chiropractic Clinic on February 5, 2020
---
Ingredients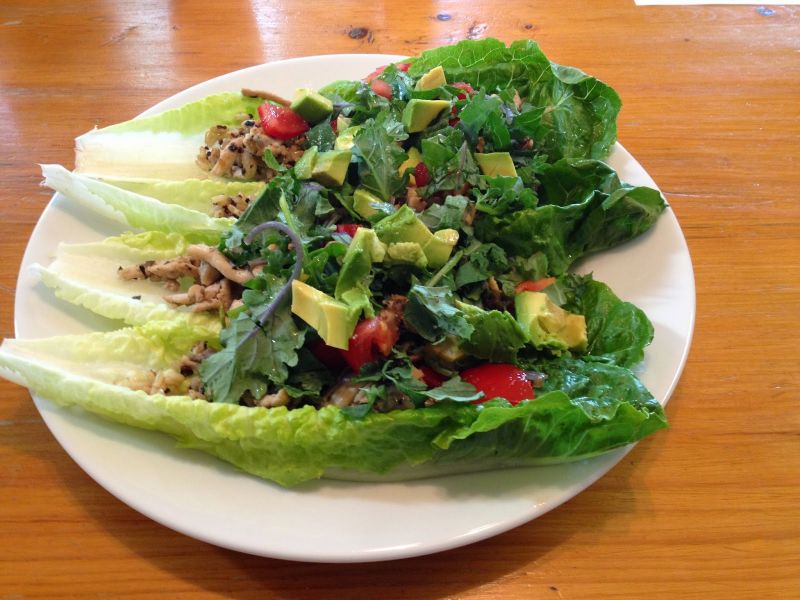 1 Lb Ground Turkey Meat
1 Large garlic clove
1 Teaspoon whole cumin seeds
1/2 Teaspoon peppercorn
1 Tablespoon olive oil
1/4 Cup chopped onion or more per your liking
1 fresh lime
1 Cup fresh kale, chopped
1 large fresh tomato
1 Avocado
1 Cup cooked brown rice with quinoa
Brown turkey meat in a skillet in olive oil.
Add chopped onion.
Crush together garlic, cumin seeds, and peppercorns in a molcajete or mortar and pestle.
Add 1/4 cup water and mix till combined. Pour into skillet and stir.
Optional: add chopped mushrooms, chopped tomato, chopped jalapeños or what ever you like.
Simmer for about 15 minutes on low heat.
Start layering your lettuce wraps
Wash and dry lettuce leaves
Layer brown rice, seasoned turkey meat, chopped kale, chopped fresh tomato, cilantro, avocado and squeeze a generous amount of fresh lime juice.

Enjoy!

Posted In: Healthy Recipes