Lemon Olive Oil Drink
Lemon Olive Oil Drink
Written By Bronson Chiropractic Clinic on February 5, 2020
---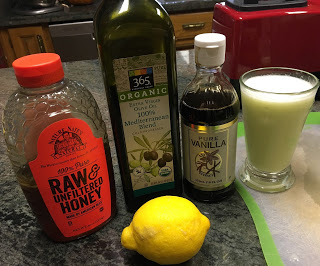 This drink may boost your immune system, gently cleanses and detoxifies thebody, and it's very refreshing. Dr. Bronson enjoys this drink first thing in the morning.
Wash lemon really well, cut into quarters.
To a blender add 4 cups of cold pure filtered water.
Lemon quarters
2 Tablespoons of organic olive oil and blend well.
Optional ingredients
Splash of raw honey
Vanilla
Ginger



Pour through a fine mesh strainer to remove pulp and seeds.


It's a great way to start your morning.

Posted In: Healthy Recipes